Every Week I bring you the best wedding stories, events and deals in Los Angeles and from around the web. And we call it Wedding Wise Weekly. Welcome!
Cool Wedding Thing of the Week:
Gawker
posted about a wedding on the N Train last Friday, as it traveled from Brooklyn to Manhattan. Quick planning at it's finest: The groom and his groomsmen got on the train about 3:30 to decorate and to announce to the other passengers what was about to happen.
The Bride
(yes, there are pictures!) got on the train around 4pm. The New York Daily News, who first reported the story, called it, "A truly moving ceremony." Heh.
The Events:
Saturday, December 6
12:30 - 5:30pm
Time to finish up the gift and bridesmaid jewelry shopping you started last weekend - Jenn German, owner of
Bella Sparkle
, is holding her annual Holiday Jewelry show this Saturday in North Hollywood. She also happens to be an ex-bride of mine, and I couldn't be prouder. Her jewelry is gorgeous!
The Deals:
Bunches of Stuff still on sale...
Original Runner Company's Annual Sale
, December 8-10. Up to 25% off your 2015 runner order.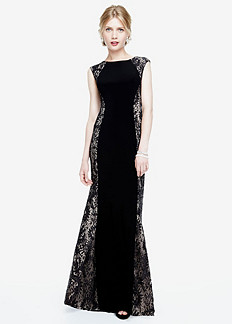 David's Bridal
- 50% of Clearance Special Occasion dresses. Oh, and shoes. And invitations and save the dates. So, just go ahead and click the link, already.
See you at the end of the aisle,
Liz Coopersmith
Silver Charm Events
www.silvercharmevents.com
How can I help you create the wedding you want? Contact me for a complimentary wedding consultation:
Call/text 323-592-9318
liz@silvercharmevents.com