Every Wednesday, I bring you the best wedding stories, events and deals in Los Angeles and from around the web. And we call it Wedding Wise Wednesday. Welcome!
Cool Wedding Thing of the Week:
Coffee Bean Favors!
Preston Bailey
featured these from
Apropos Roasters
, but I'm thinking this might be something you can DIY, too. Or at least I could, which is the bar I set for these sort of things.
The Events:
It's Easter. There are no wedding events this weekend, other than the one I'm officiating on Sunday. Grab a few cadbury eggs before they disappear and
relax.
:-)
The Deals:
Silver Charm Events - Yup, that would be me. Visit my vendor page on
Wedding Wire
, and print out a certificate for a $25 AMC card, when you schedule a complimentary first consultation with me. This month, one of your Date Nights is on me. GO.
Speaking of Date Night, how about Starbucks after the movie?
Google Offers
has a $10 gift card for $5. Coffee and two of those chocolate peanut butter thingys. Limited availability, expires tomorrow, 5pm.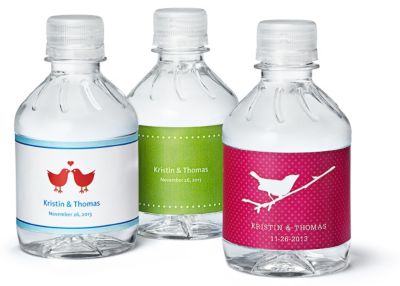 This is cute:
The Knot
is Having an Easter Egg Hunt - Find hidden deals all around their shop, up to 20% off. Like these mini-water bottles (free personalization!)
If you would like to take advantage of my Wedding Wire Deal, I'm in the office all this week, and on Saturday morning. Just let me know what you need.
See you at the end of the aisle,
Liz Coopersmith
Silver Charm Events
liz@silvercharmevents.com
323-592-9318