Every Wednesday, I bring you the best wedding stories, events and deals in Los Angeles and from around the web. And we call it Wedding Wise Wednesday. Welcome!
Cool Wedding Thing Of The Week:
April Rocha
met Ashley at A Soolip Wedding 2011, and hired her to shoot her wedding. I just thought it was so awesome that she came by to hang out and help on Sunday, too. I love this shot of her and April next to her wedding portrait. Wedding meta!



The Events:
Thursday, March 8

Open House/Vendor Meet and Greet

628 Alamitos Ave
Long Beach, CA 90802
Tour one of Long Beach's premiere wedding venues and meet with many of their recommended vendors. I've been on the edge of coordinating a wedding there for a couple of years now, so I'm going to try and go to this one. Let me know if you want to check it out. Its $5 for me, but free for you, so think about it.
Friday, March 10 (12:00 - 6:00pm) & Saturday, March 11 (10:00am - 5:00pm)
Kenneth Pool Trunk Show
Lovella Bridal
3325 N. Verdugo Rd.
Glendale, CA 91208
Shop one-on-one with a Kenneth Pool Stylist to pick out your dream wedding gown. Special discounts are available if you purchase during this event. Call to make your appointment, 818-248-0026

Sunday, March 11, 2012

Festival of Brides
11am – 4pm
Another gorgeous show, and the one I'm going to. Tickets are normally $15 each, but click here for
free admission for the two of you, plus two more guests.
10:00 AM -
4:00 PM
Pasadena Convention Center
300 E Green Street
Pasadena, CA 91101
Price: $10 per person or complimentary with
weddingwire
group pass.
The Deals:
Cake Divas
was responsible for at least two pieces of cake that I ate at Soolip Wedding on Sunday. They are extending their show deal to my readers - 15% off any wedding cake. Just mention Soolip or me when you call to make your appointment, 310-248-2253.
Kate Spade Sample Sale
- ENDS TONIGHT AT 11:59pm!!! Up 75% off some of their cutest handbags, clothes and accessories. This bag was originally $450, and is now $189. Seriously, why are you still here?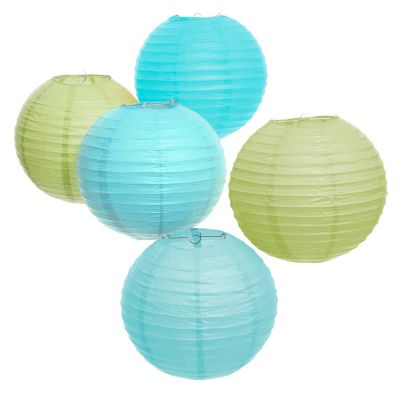 The Knot Shop's
sale this week is on Lanterns and other wedding decorations. These? Are 99 cents each. The Knot has also gotten into group buying with
Wedding Channel Deals
. Great prices on wedding photographers and photo booths over there, now, so check it out.
I'm scheduling bride consulations for the rest of this week and weekend - I'd love to talk to you about any wedding planning challenges you're having right now. Maybe over cake at the Langham? It's a thought...email me or give me a call and we'll set it up.
See you at the end of the aisle,
Liz Coopersmith
Silver Charm Events
323-592-9318
liz@silvercharmevents.com