Every Wednesday I bring you the best wedding stories, events and deals in Los Angeles and around the web. And we call it Wedding Wise Wednesday. Welcome!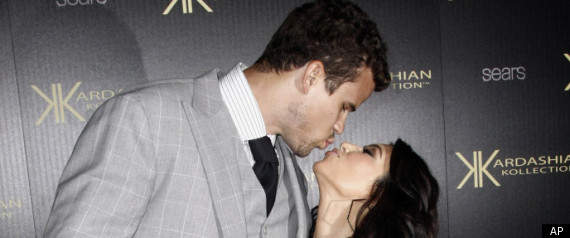 Cool Wedding Thing of the Week
- in a landslide -
Always a Blogsmaid's
Lessons from Kim Kardassian's wedding. Hilarious, because they're true.
Cool, too:
Bride and Bloom's blog
- Not just because my wedding with Jessica and Roger at the Long Beach Museum of Art is featured in it, but a LOT of weddings at the Long Beach Museum of Art are in there. I love the different ways that couples make a space their own.(
Photo by Mia Dolce
)
Events:
Friday - Saturday, October 14, 15
Brides Against Breast Cancer
I love events that are also deals, that also benefit a great cause. Beautiful gowns, some pre-owned, many donated by designers and shops around the country, all at up to 75% off. Yours truly will be volunteering on Friday between 10am - 2pm, during their
"Power Hour Preview Shopping Spree
" - $10 gets you admission and first pick. If you see me, say Hi.
Sunday October 16
The Everything Wedding Bridal Show
This is going to be cool. If you've never been to
Adamson House
, here's your chance - a wonderful high-end bridal show complete with cocktails, a couture bridal show by R-Mine, one of my favorite designers, and cake by Fantasy Frostings, one of my favorite bakeries! Tickets are $20 online, $25 at the door. I might make it to this one, too.

Deals:
First of all, I'm still looking for a couple more guinea pigs to try out my
Charmed Circle Consultations call
. Each hour is worth $50, and you'll be getting an hour FREE. Our phone call will also be recorded, so you can play it back and listen later, just in case you missed something. Email me with three problems you're having with your wedding right now, and we'll schedule a time of us to talk. Don't miss this opportunity to get the help you need for free.
This week is all about your invitations
Rachel Carl
, who has calligraphed invitation addresses and place cards for 4 of my brides this year, is offering 20% off Bickham Script font for your wedding or holiday party invitations if you order by Oct 14th! That would be Friday. She's awesome, why are you still reading this? GO.
Wedding Chicks
has just released a new series of FREE wedding invitation template downloads, which are just gorgeous.
Dress Rush
, which I told you about last week, has a great, free deal today - a $15 gift certificate for invitations by
Peacock Printing
. All you have to do is retweet the deal or put it up on Facebook. You're already a member...right?
See you at the end of the aisle (and at Brides Against Breast Cancer on Friday),
Liz Coopersmith
Silver Charm Events
323-592-9318
liz@silvercharmevents.com