Every Wednesday I bring you the best wedding stories, events and deals that I find in Los Angeles and around the web. And we call it Wedding Wise Wednesday. Welcome.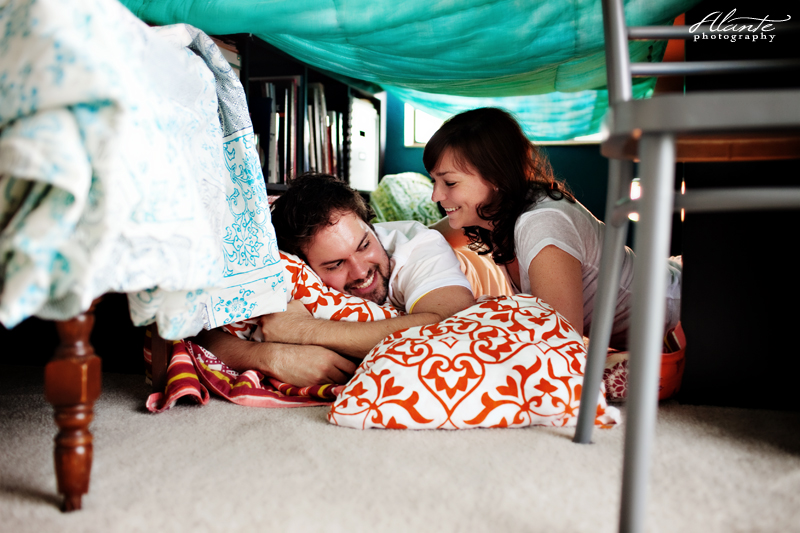 Cool Wedding Thing of the Week - This Pillow & Blanket Fort Engagement Session shot by
Alante Photography
in Seattle. Completely grinnable. And look at all the colors! Thanks to
Style Unveiled
for the find.
Cool, too:
Newlymaid! Are all those bridesmaid dresses in your closet giving Katherine Heigel a run for her money?
Newlymaid
will send you a pre-paid mailer for your old gowns, and receive a 30-50% discount on one of Newlymaid's little black dresses, like this one here.
The Events:
DIY Wedding Flowers with FlourLA - An Encore Bridal Event
Sunday, June 19, 2011
4:30 PM - 6:30 PM
Encore Bridal Showroom
3215 Highland Ave
Manhattan Beach, CA 90266
Floral Designer, Carly Cylinder from
Flour
will show you how to make beautiful bouquets for you and your bridesmaids. Tickets are only $16 each. She holds these every six months or so, and I've heard nothing but rave reviews. Check it out.
Put it on your calender:
June 25 - 26
Saturday 9-5, Sunday 10-3pm
Glamour Closet Super Sample Sale
324 South La Brea Avenue
Los Angeles, CA 90036
THE massive sale on all their pre-owned dresses. Vera? Yes. Monique? Of course. Everything is $499, $999, or $1499. Put it in the smart phone NOW. on Jun 25 & 26,! All gowns - think Vera! Monique! - will be priced at either $499, $999, or $1499! Saturday: 9-5, Sunday:10-3!
The Deals
BridesRally.com
- the newest bridal group buy website has a great deal this week - Gaku Murata's string trio for $462 (regularly $660) or a duo for $329 (regularly $470). Great deal.
Better Off Wed
is offering 10% off anything in her wedding decor etsy shop, when you use the code I HEARTTHEBROKEASSBRIDE. Which I found in the Broke Ass Bride newsletter, of course. Keeping it in the family, y'all.
Follow me on twitter
@lizcoopersmith
to see what else I pick up and out during the week. Found some really cool things this morning that didn't make it the post - again - so check it out.
See you at the end of the aisle,
Liz Coopersmith
Silver Charm Events
www.silvercharmevents.com