Every Wednesday I give you the best wedding stories, events and deals in Los Angeles and around the web. And we call it Wedding Wise Wednesday. Welcome!
This Week's Cool Wedding Thing:
Temptations Cupcakes
. Mmm. Made with all-natural ingredients, topped with cream cheese frosting. My favorite? The Hanky Panky Pineaple - Sooooo good! If you're thinking about having a cupcake tower at your wedding, or if you just want to serve your best friends one or five the next time you get together, mention my name or this blog and get 20% off your order. Tell Naz I said Hi.
Ooh, speaking of yummy, there's a video on the
Disney blo
g that shows how their bakery makes their gorgeous wedding cakes. Pretty cool, actually.
The Events:
Friday, August 13th
Girls Night Out
Bellasposa One Stop Wedding Center
11450 4th St
Suite 103-104
Rancho Cucamonga, CA 91730
Appetizers, drinks and 10 - 15% off your wedding gown or bridesmaid dresses. Bellasposa also offers photography and videography, so it will truly be a one-stop night!
Registration is free, but space is limited, so rsvp to info@bellasposawedding.com or call (909)758-0176
Sunday, August 15th
11:00 AM - 4:00 PM
Bridal Showplace
Queen Mary - Long Beach
1126 Queens Hwy.
Long Beach, CA 90802
Registration: $5
The Deals
Lots of continuing deals this week...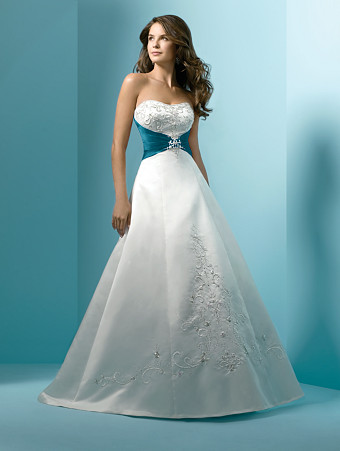 If you didn't take advantage of it last week, you still have until the 15th to go to
Alfred Angelo
to to get $50 - 300 off their dress collections.
Everything at the
Knot Shop
is on sale, up to 75% off, and with free shipping. It looks like everything must go, so, you know...GO.
You know that candy is my favorite type of favor ad
Wedobo
has the hookup. $7 boxes of (life-changing) salted carmels for $4. Even better, there are 18 per box. AND they have options for personalizing the label. Seriously.
Which do you think you're going to do this week? And If you see a wedding deal that you would like me to cover, email me at liz@silvercharmevents.com and I'll get in for next week.
See you at the end of the aisle,
Liz Coopersmith
Silver Charm Events
www.silvercharmevents.com