Every Wednesday, I bring you the coolest wedding stories, events and deals in Los Angeles and around the web. And we call it Wedding Wise Wednesday. Welcome!
In honor of Comic-Con in San Diego, which starts tomorrow:
"If the bride is Luke Skywalker, then the MoH is Han Solo."-
The Groom Says
(Well, the MoH says, in this case!)
The Coolest Wedding thing I've found this week - A Bridal Bouquet made of cotton! How cool is that? Thanks to
The Broke Ass Bride
for the tip. The groom's, and well, now the Bride's, last name is Cotton. What a way to celebrate it, huh? You can find more pics of the bouquet and this wedding on the website of their photographer,
The DuckDuck Collective
.
The Events
Sunday, July 25th
ExpoBridal's "Summer Love" Bridal Show
11:00 AM-3:00 PM
Universal City Hilton-Los Angeles | map
555 Universal Hollywood Dr
Universal City, CA 91608
This is a great show, so enjoy. And, if you
Register online
and get two tickets for only $7.00.
The Deals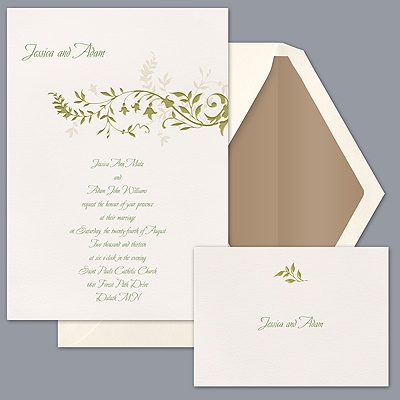 David's Bridal is upping their game - now you can order
Wedding Invitation
s from them! DIY kits start at $24.00, and Pre-printed invitations start at $59.00 for 100. Thanks to
Brenda's Wedding Blog
for the tip.
Jobyna's Bridal
is having a huge sale on their Jenny Packham/Elie Saab/Amy Michaelson couture dresses, now until Saturday, July 24th at their Verdugo Location in Glendale. Discounts at the pre-requisite 25-75%, of course.
Candy Buffet Table 101
, care of Project Wedding. How to put it together, and how to put it together under budget.
Get Your Tens and Fifteens Here!
Everything in
The Knot.com Shop
is 15% off. Yes, Everything.
Get a 10% discount at
The Wedding Outlet
by using the coupon code COLOR YOUR DAY.
Special offer extended: Save $15 off an order of $150 or more of
Dream Green Weddings'
eco-friendly favors and wedding accessories.
Which wedding deals do you think you're going to take advantage of this week? Let me know in the comments!
Have a great week & I'll see you at the end of the aisle,
Liz Coopersmith
Silver Charm Events
www.silvercharmevents.com
310-801-3602